This edition of International People Moves details appointments at Liberty Specialty Markets (LSM), Berkshire Hathaway Specialty Insurance (BHSI) and Howden CAP.
A summary of these new recruits follows here.
Liberty Specialty Markets (LSM)which is part of the Global Risk Solutions division of Liberty Mutual Insurance, announced the promotion of Marcus Hefel to the role of Managing Director, LSM Switzerland, subject to regulatory approval.
Hefel is responsible for leading the Swiss team and LSM's activities in Switzerland to meet the needs of Swiss clients and brokers. Prior to his promotion, he was Deputy Managing Director and Regional Manager for Accident & Health (A&H) and Chief Underwriting Officer, Casualty.
Hefel joined LSM in 2018 from Ironshore where he was Country Manager for Switzerland. He has over 30 years of insurance experience and has built strong relationships with brokers and clients. During his career, he underwrote business in international property and casualty insurance, A&H insurance, as well as financial, marine and construction lines.
"Switzerland is an essential European market for LSM. Markus has extensive experience in the region and is the right person to lead the team to achieve our ambitious growth plans here. The Swiss team makes a significant contribution and plays a key role in our strategy to meet the needs of Swiss clients and brokers, we are grateful for the trust and confidence of our partners," said Kadidja Sinz, Head of Central region (Europe and MENA) at Liberty Specialty Markets.
***
BHSI appoints Bruce-Kahn as Singapore Managing Director
Berkshire Hathaway Specialty Insurance (BHSI) announced that he had appointed Marie Bruce Kahn to the role of Managing Director, Singapore.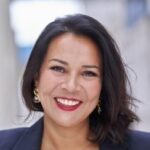 Bruce-Kahn joined BHSI in January as Regional Operations and IT Manager based in Singapore. She has over 20 years of operational leadership experience in the insurance industry and previously held local and regional leadership positions in Thailand, Singapore and Australia. She will retain her current position in addition to her new role.
Prior to joining BHSI, she held positions at Liberty Specialty Markets, Willis Towers Watson and AIG – all in Singapore, according to her LinkedIn profile.
"Since we received our license at the end of 2014, the team and portfolio in Singapore has grown steadily," said Marc Breuil, President of BHSI Asia Middle East. "With a strong local presence in both Singapore and Asia, BHSI continues to expand its relationships and product capabilities. As such, we are excited to see Mary step into the role of CE where she will add to our collective strength and lead our future expansion.
Bruce-Kahn will continue to be based in Singapore and can be contacted at [email protected]
***
Howden CAP appoints Marsh's van Kuffeler Chief Commercial Officer
Howdenthe London-based insurance broker, has announced the appointment of Alexander van Kuffeler as Commercial Director of Howden CAP, a new capital, advisory and investment business for financial institutions and corporates.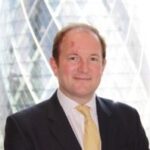 Van Kuffleler's role will be to refine Howden CAP's value proposition, support its delivery of unique and innovative advice and solutions, and build relationships with key customers and markets.
Van Kuffeler joins Howden CAP from Marsh, where he served as Client Director in Marsh's Private Equity and M&A practice, advising on risk transfer solutions for complex M&A transactions. Previously, he worked at Willis Towers Watson for 13 years, where he was Executive Director of the Political Risk and Structured Credit Insurance team. Most recently, he served as a senior client executive within the Global Solutions Group, focusing on structuring M&A solutions for private equity investments in infrastructure and real assets, as well as managing compliance requirements. lenders' insurance for such transactions.
About Howden CAP
Howden CAP, part of Howden Broking, is a new capital, advisory and investment firm for financial institutions and corporations. The division offers a combination of insurance and investment solutions to help manage complex risks and optimize capital for clients in the private equity, banking and asset management industries.
Howden CAP brings together the broker's Mergers & Acquisitions practice, its Global Credit and Surety Solutions practices, and specialists in regulatory capital, risk-weighted assets, private equity, insolvency, tax, credit and structured finance.
Topics
Automotive Commercial Lines
Interested in Auto?
Receive automatic alerts for this topic.